Alhamdulillah the voting has ended, the votes have been counted and we can now reveal the winners of the 2017 Muslimah Bloggers Awards. The support this year has been phenomenal; from sponsors getting involved and offering prizes to our winners to our biggest number of votes cast to date by the public. All the blogs in the voting stage, and indeed the nomination stage, were amazing! And you are all winners in our eyes as it is not easy to blog! In some categories the number of votes were so close….but in our awards only one blog can be the winner in each category. And here they are: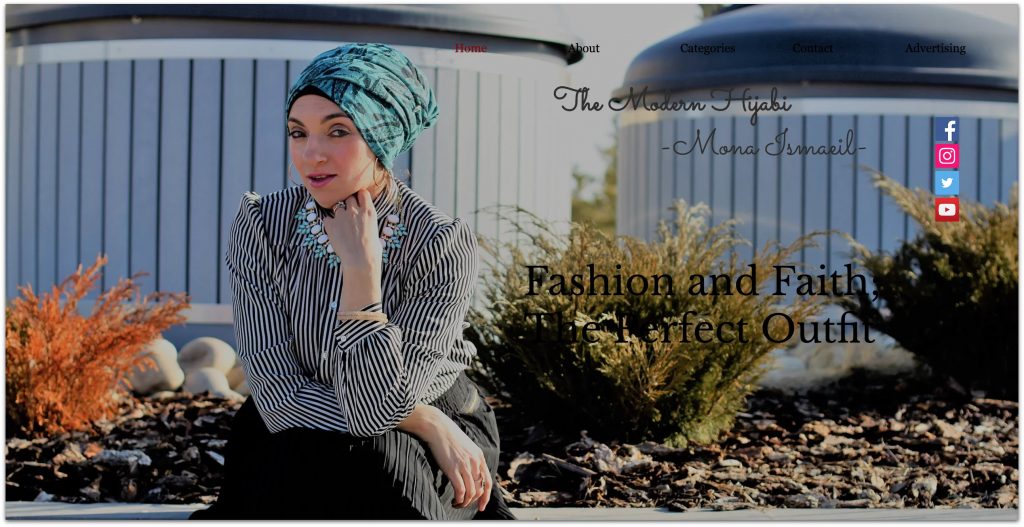 Mona M Ismaeil is a graduate of Concordia University College of Alberta. She has an Arts degree majoring in Sociology and minoring in Psychology. She also has an Elementary Education After-Degree. She worked for 3 years as a grade 5 teacher before the birth of her daughter Manessa. Since then, Mona has been focused on her other projects. With her husband, she is the proud owner of Modern Hejab, she is a blogger and writer/editor for MuslimMoms.Ca. She has also been published in Sisters Magazine and featured in the fashion section of the Edmonton Journal.
Mona is very passionate about Islam, Hijab and bringing awareness to the beauty of Islam while encouraging open and honest dialogue. This head lead to many speaking opportunities such as being interviewed on Global News Edmonton as well as other community engagements.
Besides, working, Mona loves to spend time with her friends and family, travelling and most of all she loves being a mom to her two children!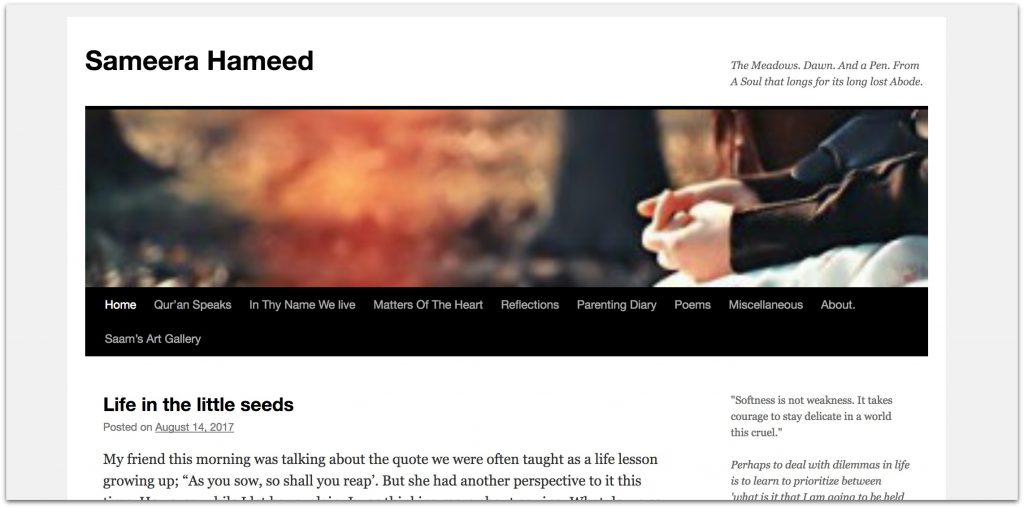 Sameera Hameed has a Bachelor of Science in Architectural Studies, from the International Islamic University of Malaysia. And is now pursuing her dream course, bi ithnillah, Ta'lim al Quran from Farhat Hashmi's AlHuda institute. All her aim in writing is, to help connect people to the most beautiful connection- With their Rabb, the Creator, the One and Only. And to live with His beautiful words- the Quran.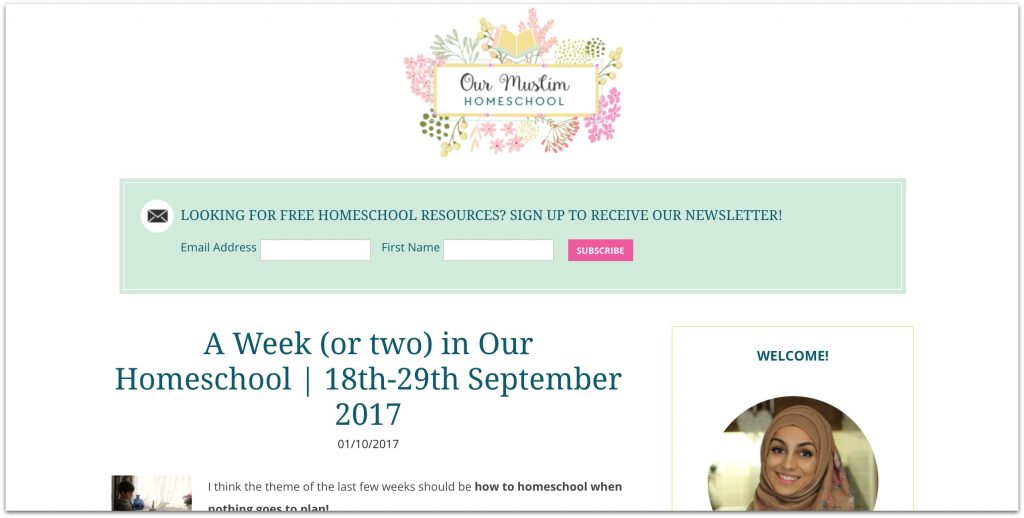 Dr Gemma Elizabeth (BVSc BSc MRCVS) is by profession a Veterinary Surgeon, but her heart lies in education. She reads widely on the subject, and her special interests lie in outdoor play, the Charlotte Mason approach and Gifted children.
Gemma and her family try to put Allah first in all aspects of their lives and live in a way pleasing to Him (swt) and our beloved Prophet (saw).
Khadija Kiran is the Arty crafty girl behind Creative Khadija blog. She has been blogging for more than 7 years and is a passionate artist & blogger who loves writing/sharing about DIY, home decore, art, fashion & lifestyle.
She has a Masters in Education and also studies Fashion & Textile design after her graduation. She has successfully shared 350+ step by step tutorials on her blog & most of them have been featured & published worldwide in print media as well as blogs, magazines & forums.
Zainab Dokrat loves cooking and with her blog she tries to bring you recipes that fuse different cultures and spices with Indian Cuisine. She tries to share as much as she knows, tips, videos and easy instructions for each recipe.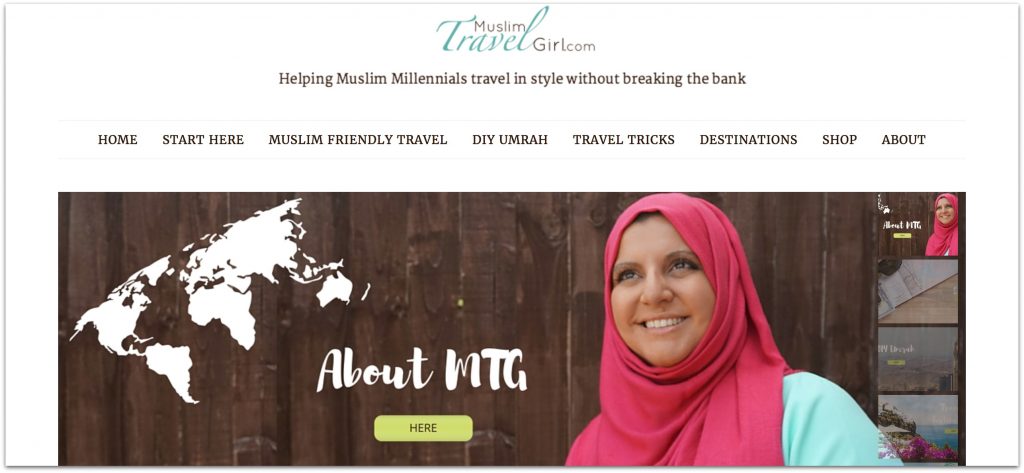 Elena aka the MuslimTravelGirl, is the first woman to become a Chartered Islamic Marketer (CIMA) in the UK, and has over ten years of marketing and branding experience. She also holds an MSc in Islamic Finance from Aston University in Birmingham.
She has travelled around the world at very little expense by using the travel hacks and tips that she shares on the blog. Her big dream goal is to help Muslims explore the world that Allah SWT created without breaking the bank and for non-Muslim to see that we are pretty cool people.
Best Health Blog – Healthy Muslimah
Photo and information to come soon
AYE' is to AYEsha and 'INA' is to SamINA
Founders of AYEINA – Two Muslim mom bloggers, countries apart, with hearts as one. Sisters by birth and best-est of friends who are commonly known as the "twin-ninjas".
AYEINA as a whole is an online space for Muslims to reflect – a community of people trying to strengthen their Islamic identity and make the best of both worlds.
Most Inspirational Blogger
The voting for this was held in our closed community, with the top 5 then being deliberated over by some of the sponsors and the admins of MB. It was very difficult to choose between the top 5 as they were all inspirational in their own ways. In the end, the decision was made based on a number of factors, including how helpful they generally are.
And the chosen winner is: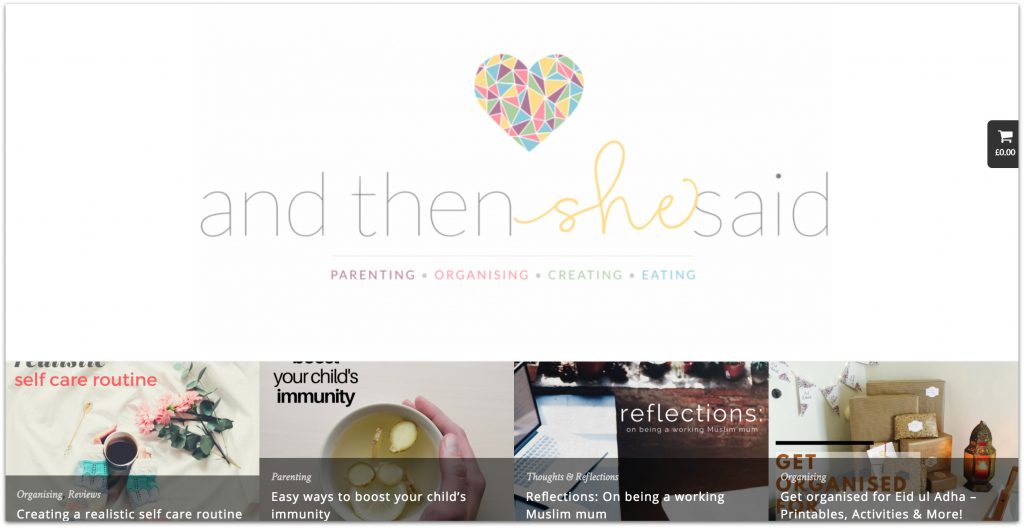 Iman from And Then She Said is a wife, mum to two little minions and an organising junkie who loves food (sugar is my best friend). Hop aboard the crazy train and share in the beautiful, chaotic, ever-changing journey that she is on! We did a mini interview with her back in May 2016…..have a read to find out more about her: And The She Said Featured Blogger.
Congratulations to all our winners and a jazakAllah khair to all our award sponsors.
Until next year in sha Allah!